ETHNO CULTURAL SENIORS PROGRAM
This program addresses some of the challenges and disadvantages of the ethno cultural minority seniors that they face in terms of income, health, healthcare, family and community support. Also, barriers in accessing other services such as those stemming from language and culture differences, discrimination and racism or a lack of access to income sources, can lead to situations of isolation, dependency and poverty. 
Through conducting regular information sessions, workshops, talking circles as well as involving them in some community events, the seniors have increased their awareness about their rights and responsibilities, healthy lifestyles, safety, available local resources and the opportunity to socialize and communicate with each other.
SOLIDARITY OF WOMEN AND INCOME SECURITY PROGRAM
 IMSS has continuously assisted and provided regular support to women to develop their sense of security, know their legal rights and manage their own affairs. Many women cannot work outside their home because they lack basic skills, cannot speak English or have to look after their small children.
This program allows IMSS to provide women the support that they needed to polish their skills and gain financial independence. Some women have started a small home-based business, learned to sew and knit, gained community connections and increased awareness about their legal rights and choices. Women have built their confidence, self-esteem and now enjoy a healthy lifestyle with harmony at home.
Some women also took part in different ethnic celebrations throughout the year. They participated in information sessions, workshops, talking circles and fun activities such as music theraphy, yoga, Nia, cooking and baking.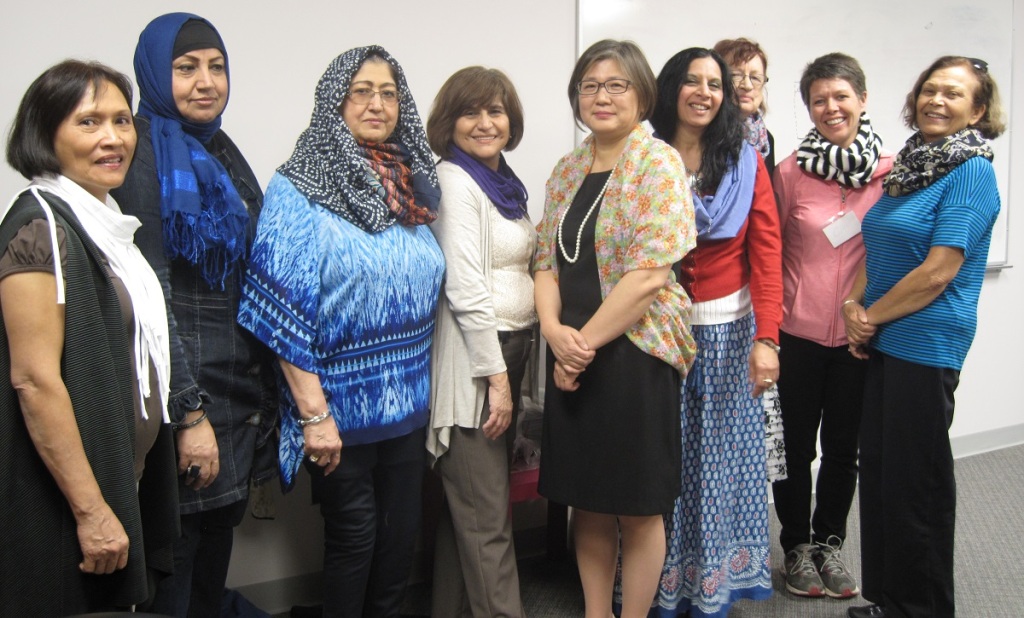 To learn more or participate in the program, phone 250.562.2900 or send an email CLICK HERE
"We acknowledge the financial support of the Province of British Columbia"